Fowler Rotomike Extended Range Metric Disc Brake Micrometer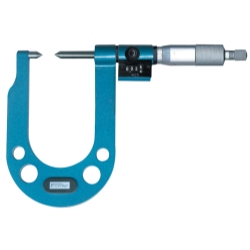 Description



Fits On:
Universal (All Vehicles)
About this Product:
Features and Benefits:

•Fast, easy-to-read digit counter
•Range: 7-45mm
•Digital counter reads .01mm, sleeve reads .01mm
•Ratchet thimble
•Carbide tipped measuring faces

This Rotomike Extended Range Metric Disc Brake Micrometer fits most popular range of disc brake sizes. Now available with twin conical anvils. Includes case and measuring standard.

» SITE CENTERS



» LINKS



» POWERED BY









CURRENT VEHICLE
GMC