Trade Associates 2/3 Dura-Block 10-1/2" Sanding Block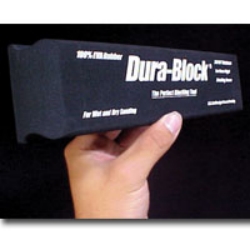 Description



Fits On:
Universal (All Vehicles)
About this Product:
Features and Benefits:

Perfectly flat machined surface
•Hard surface tension
•Perfect size for doing medium to small panels
•Flexible
•PatentedThis block is designed to allow the user to accurately block flat panels and panels with slight curves.
H-1- 3/8" , W-2 5/8" , L-11" . Great density for blocking to perfection.

» SITE CENTERS



» LINKS



» POWERED BY









CURRENT VEHICLE
GMC