Blitz USA 12 Quart Dispos-Oil Container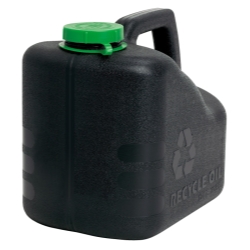 Description



Fits On:
Universal (All Vehicles)
About this Product:
Features and Benefits:

•Our new Dispos-Oil; is a practical and environmental solution for recycling your used motor oil
•The Dispos-Oil; features a large opening with a 3 gallon capacity, that's two oil changes!
•The molded handle provides ease in carrying and transporting to your nearest recycle center
•Resistant to chemicals and solvents
•11.75" x 8.50" x 11.35"

Environmentally safe solution to oil disposal! Holds up to 3 gallons of used oil until you can get it recycled.

» SITE CENTERS



» LINKS



» POWERED BY









CURRENT VEHICLE
Ford