AutoLoc 90º Heavy Duty Remote Automated Upright / Lambo / Vertical Door System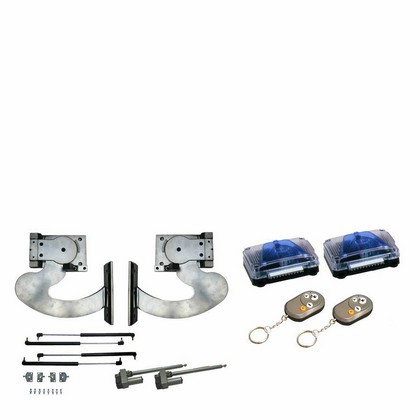 Description



Fits On:
All Vehicles (Universal)
About this Manufacturer:
Autoloc is an established manufacturer that has a knack for developing creative new products. They were among the first to offer vertical door conversion kits and shaved door kits, to name a few. Their shaved door kits are powered by strong solenoid systems that are extremely durable. A shaved door kit is a great way give your vehicle an ultra-clean look!
About this Product:
ALL DOORS UP! AutoLöc's NEW Upright Door System will make your car/truck stand out in a crowd. AutoLöcs new design allows doors to swing up to 90 degrees. Do not settle for kits with inadequate door movement! AutoLöc's advanced universal design ensures proper fit and a long life of smooth operation. AutoLöc's Deluxe Fully Automatic Motorized Upright Door System allows you to push a button and your door will open out, then up automatically! To ensure maximum quality each kit is CAD/CAM designed. Available in universal and direct bolt in kits. Call for more information on specific vehicle systems.

Kit Includes:
2 Heavy Duty 90 Degree Door Hinges
2 Heavy Duty 8" Linear Actuators
2 Sets of Linear Actuator Mounting Brackets
2 Shave Door Poppers
2 Long Range Remotes
2 Motor Control Units
4 Heavy Duty 220lb Gas Struts
2 Removable Mounting Arms
4 Gas Strut Mounting Brackets
8 Gas Strut Ball Studs
2 AutoLoc Stickers
Detailed Instructions
Lifetime Warranty

» SITE CENTERS



» LINKS



» POWERED BY









CURRENT VEHICLE
Ford