Xenon Body Kit - Front Replacement Fascia (Urethane)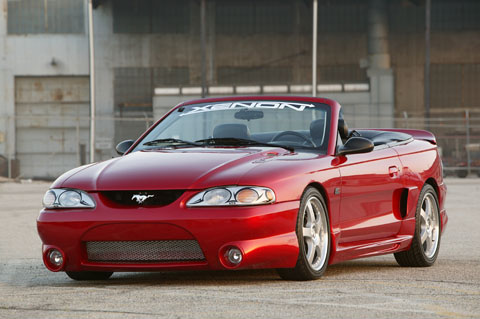 Xenon Body Kit - Front Replacement Fascia (Urethane)
Description



Fits On:
94-98 Ford Mustang
About this Manufacturer:
Xenon manufactures a wide range of urethane body kits. They have been in the industry for years as a result of the quality of their parts and their unique styling. They are one of only a handful of urethane body kit manufacturers in the world.
About this Product:
Fits Cobra, includes mesh.
Check out this episode of Andy's Auto Sport TV where we explain what the difference is between fiberglass and poly-urethane. Most body kits are made out of one or the other, and we give you every insight you'll need in order to make an informed buying decision. Check it out!

» SITE CENTERS



» LINKS



» POWERED BY









CURRENT VEHICLE
Ford