KBD Saleen Body Kit - Rear Bumper Valance (Urethane)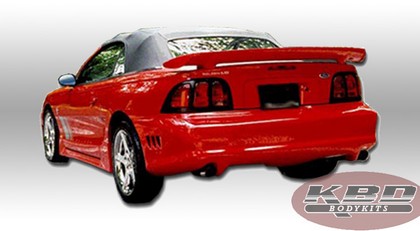 KBD Saleen Body Kit - Rear Bumper Valance (Urethane)
Description



Fits On:
94-98 Ford Mustang
About this Manufacturer:
KBD is one of the few urethane body kit manufacturers in the world. They are filling the need of consumers who want popular body kit styles available in urethane. They offer front fascias as well as full body kits.
Check out this episode of Andy's Auto Sport TV where we explain what the difference is between fiberglass and poly-urethane. Most body kits are made out of one or the other, and we give you every insight you'll need in order to make an informed buying decision. Check it out!

» SITE CENTERS



» LINKS



» POWERED BY









CURRENT VEHICLE
Ford