Mugen Pedals - 5 Spd. Manual Transmission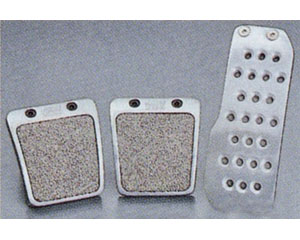 Description



Fits On:
Universal - Fits all Vehicles
About this Manufacturer:
Mugen is the ultimate JDM brand. They are renowned for manufacturing tuning parts in Japan, and their name brand carries unquestioned reputation for product quality. Mugen is perhaps the most ubiquitous name of all the JDM manufacturers.
About this Product:
All the pedals have a cast aluminum base. They are fitted by replacing the original rubber.

» SITE CENTERS



» LINKS



» POWERED BY









CURRENT VEHICLE
Ford