Assenmacher Fuel Filter Remover Tool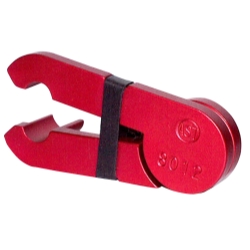 Description



Fits On:
Universal (All Vehicles)
About this Manufacturer:
This Boulder, Colorado-based company has been producing high-quality tools since 1978. With decades of industry experience, Gerhard Assenmacher has been out developing working relationships with his clients, and the confidence he has in his products solidify those bonds. Assemacher's number-one priority is great technical support for their clients, and they provide great warranties on their entire product line.
About this Product:
Features and Benefits:

•For removal of fuel filter and 5/16" return line from fuel pump-sending unit
•Quick line removal
•Red anodized aluminum

Applicable:1990 and newer Ford Aerostar, Explorer, and Bronco, 1991 and newer E and F series, 1992 and newer Ranger.

» SITE CENTERS



» LINKS



» POWERED BY









CURRENT VEHICLE
Ford