Kicker S-Series 1-Meter Video Signal Cable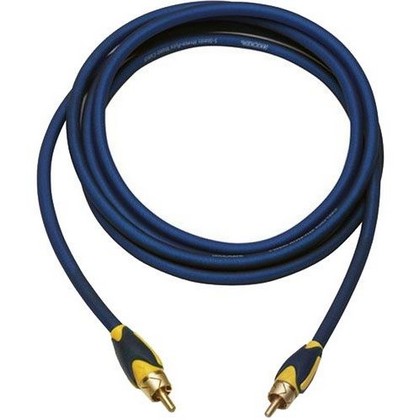 Description



Fits On:
All Muscle Cars (Universal)
About this Manufacturer:
The name Kicker is known to just about everyone in the car audio world. Their roots date back to the early 1970s when they were just a small operation that hand-built custom speaker enclosures and audio equipment for churches and other buildings. When they released their first high-performance car audio speaker enclosure in 1980, the original Kicker, it literally changed the game. From then on the company was dedicated to creating the best components on the audio market. With headquarters in Stillwater, Oklahoma Kicker has great customer service and is dedicated to producing the best audio components on the market. They have also gotten involved in action sports and motor sports sponsoring numerous athletes from rally driver Travis Pastrana to rodeo rider Will Howell. They are also a major name at every sound competition across the country. Livin' Loud is there motto and what they do best.
About this Product:
· True 75 Video Signal Cable
· Dual Twisted-Pair Conductors To Eliminate Inducted Noise & Interference
· Hyper-Flex Technology For Maximum Cable Flexibility
· Shielded Flexible-Braid Center Conductors & Teflon(R) Dialectric Stop Unwanted Picture Intereference
· 6-Cut Rca Connectors With Matte Gold-Plated, Dual-Split Center Pin 

» SITE CENTERS



» LINKS



» POWERED BY









CURRENT VEHICLE
Ford