SPEC Clutch Kit - Stage 1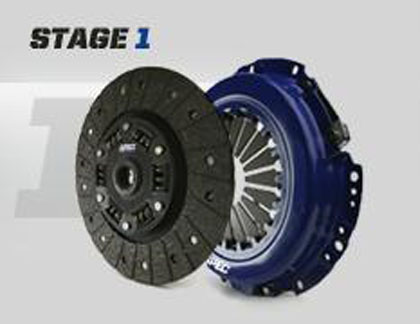 Description



Fits On:
68-74 Torino 5.0L
About this Manufacturer:
SPEC clutches have become a mainstay in many forms of motorsports today, and with clutch applications and flywheels for most popular sports cars (and even some exotics), it's no surprise. The company is very actively involved in various racing programs, which allows it to continue to evaluate and improve its products through real-world competition, which is the ultimate test of whether or not the products are doing their jobs. With five stages of clutch discs available, not to mention multi-disc clutches, SPEC is made to handle whatever your driveline can throw at it.
About this Product:
Stage 1 - Features an integrally molded carbon kevlar-based, high performance organic lining that offers smooth engagement and excellent life. This lining has an integrally bonded steel backing for strength under high clamp loads and temperatures. The hub is double sprung with spring cover relieves for flexibility and heat treated components for strength and durability. Best for street and many track/off-road applications. Torque Capacity: 375 lb-ft.

» SITE CENTERS



» LINKS



» POWERED BY









CURRENT VEHICLE
Ford