Boyo Vision Universal License Plate Frame With High Resolution Camera Built-In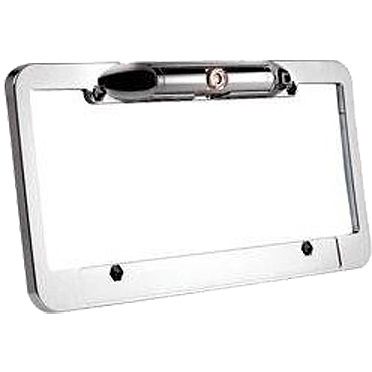 Description



Fits On:
All Muscle Cars (Universal)
About this Manufacturer:
Vision Tech America Inc. is the company responsible for the innovative BOYO Vision brand. Focusing on rear view camera and auto security systems Vision Tech has found there home in high-tech automotive technologies. The Fullerton, California based company is relatively new on the scene but they have carved out good following for their highly innovative products that include rear view cameras, keyless entry systems, security systems, mirror monitors, black box technology and more. Many of their systems are unique to the company making them a leader in the industry. Whether you like high-tech gadgets or just need a little help with your parallel parking BOYO Vision from Vision Tech America is a must see brand.
About this Product:
· High Resolution Full Color Camera: 512x492
· Built-in to universal license plate frame
· Remarkably True Color Reproduction
· Excellent Auto White Balance
· Reverse Polarity Input Protection Circuit Built-in
· Reverse Image
· Min. Illumination: 0.3 Lux at F2.0
· Wide angle lens for easy viewing
· 180 degrees vertical swivel for various vehicles -- will adjust to your exact vehicle needs and accommodate any installation.
· Waterproof design
· Anti-theft design for optimum security -- Recessed mounting holes for bolts to install into. Once installed, the bolts can only be removed from inside portion of vehicle.

» SITE CENTERS



» LINKS



» POWERED BY









CURRENT VEHICLE
Ford