Sparco Dead Pedal - Embossed (Silver)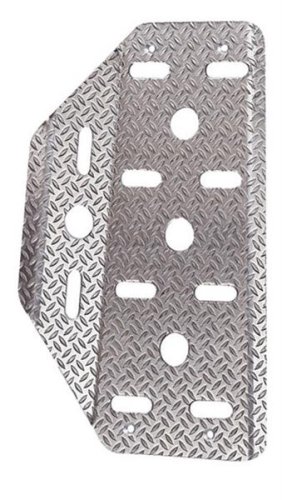 Description



Fits On:
All Trucks (Universal)
About this Manufacturer:
You can replace your stock pedals or add to them with any of these custom pedal sets. Most come in either manual or automatic set ups. Sparco is a world-renowned manufacturer whose products are unparalleled in quality.

Drivers such as Jeff Gordon, Mika Hakkinen, Alex Zanardi, Scott Sharp, Bobby Labonte, Juan Pablo Montoya, Jimmy Vasser, Jacques Villeneuve, Ralf Schumacher, Dario Franchitti, Bill Elliott, Paul Tracy, David Coulthard, Jean Alesi , and more than 20 other professional drivers in Formula One, Nascar Winston Cup, CART, and IRL, demand Sparco for their driving needs.Sparco has always worked closely with professional drivers to develop the safest, most technologically advanced products available.
About this Product:
Our driver's side footrest panel adds racing style and added grip. It features a curved lip that fits over the driver door sill and attaches to the drivers footrest. The perforated and diamond-plated design sheds weight while improving grip. Available in blue, red and silver to match any interior.

Features:
• Curved design offers maximum coverage
• Perforated design with diamond plating

» SITE CENTERS



» LINKS



» POWERED BY









CURRENT VEHICLE
Dodge