Firepower E-7018 1/8" Arc Welding Electrodes 5 Lbs.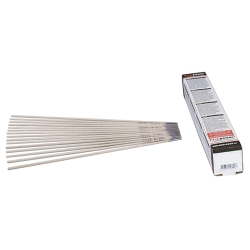 Description



Fits On:
Universal (All Vehicles)
About this Product:
Features and Benefits:

•Premium AWS Class E-7018
•Low Hydrogen Type
•Designed to produce X-Ray quality welds
•Medium penetration
•Best used with clean or prepared welding surface

AC or DC, reverse polarity. 70,000 PSI tensile strength. All position electrode.

» SITE CENTERS



» LINKS



» POWERED BY









CURRENT VEHICLE
Chevrolet