Firepower E-6013 1/8" Arc Welding Electrodes 1 Lb.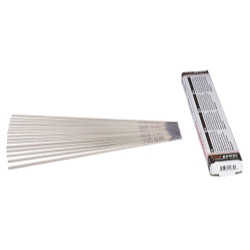 Description



Fits On:
Universal (All Vehicles)
About this Product:
Features and Benefits:

•Premium AWS Class E-6013
•Mild steel type
•Designed for general purpose
•Excellent for low heat applications
•Best used with clean or prepared welding surface

AC or DC, reverse polarity. 60,000 PSI tensile strength. All position electrode.

» SITE CENTERS



» LINKS



» POWERED BY









CURRENT VEHICLE
Chevrolet