Plastikote Caliper Paint - Brite Red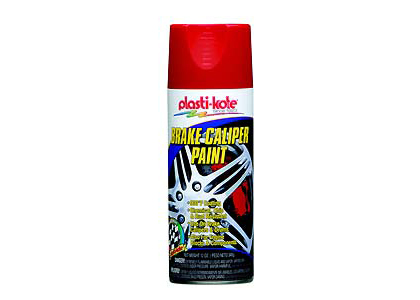 Description



Fits On:
Universal
About this Manufacturer:
Valspar is undeniably one of the finest paint manufacturers in existence, so with its PlastiKote brand of aerosol paints and specialty coatings, you know you're getting quality and value. Primers, fabric paints, touch-up paints, and even truck bed liner kits are all part of PlastiKote's repertoire, and we've had a lot of success in the past with items such as its engine and caliper paints. We've even painted a couple of BMX bike frames with PlastiKote's Metal Flake paint with good results. Using aerosol spray paint can be a challenge, but if you're careful and prep the surface thoroughly and according to the directions, it can be a great money saver.
About this Product:
Features:

-Hot Colors!
-High Temperature resistance (up to 900°F).
-Chemical,Chip and Rust Resistant.
-Use on Brake Calipers and Drums.

» SITE CENTERS



» LINKS



» POWERED BY









CURRENT VEHICLE
Chevrolet