Gsi 10 Gauge Power.Ground Cables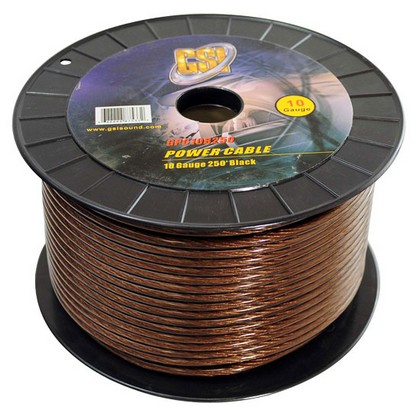 Description



Fits On:
All Vehicles (Universal)
About this Manufacturer:
While most audio companies focus on speakers, woofers, amplifiers and head units, the folks at GSI understand that the glue which holds a sound system together are the cables and connectors. They have carved out a great niche providing high-end cables and connectors to give your OEM or aftermarket stereo system the ultimate in sound quality. Based in Brooklyn, NY GSI is a small company, but their passion for mobile audio is enormous. Their staff is both knowledgeable and friendly to ensure that you get the very best technical assistance and keep using GSI for all of your audio cable and connector needs. All of their products are made to meticulous standards using the highest grade raw materials to guarantee that you receive unparalleled performance from your GSI components.
About this Product:
10 Gauge Ground Cables
250 ft
Black Color

» SITE CENTERS



» LINKS



» POWERED BY









CURRENT VEHICLE
Chevrolet