Pilot Speed Grip Manual Shift Knob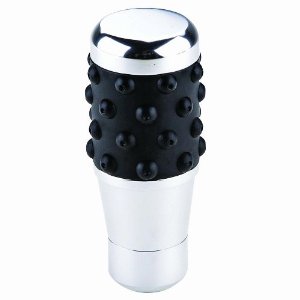 Description



Fits On:
Universal
About this Manufacturer:
You can swap out your stock shift knob for one of these specialty shift knob replacements. Pilot Motorsports provides affordable options for a number of automotive accessories.
About this Product:
Product Features:
Fits shifter stems from 5/16 inch to 9/16 inch ( 8mm - 15mm)
Speed grip shift knob - manual transmission
Adaptors included
Step by step instructions inside package
Sold individually

Pilot Automotive Motorsport Manual Stick Shift Knob is a manual shift knob which is car specific and will thread onto your factory shift lever. It spruces up the interior of your vehicle and with the variety in styles, you can find the right shift knob. One caveat is for cars that are an automatic and have a button on the shift knob - for those, you have to buy a replacement shift knob that also has a button in order to maintain the functionality of the knob.

» SITE CENTERS



» LINKS



» POWERED BY









CURRENT VEHICLE
Chevrolet