Cipher Racing Seats - Black PVC Vinyl With Outer White Stitching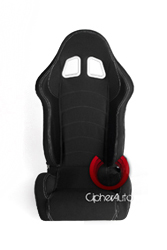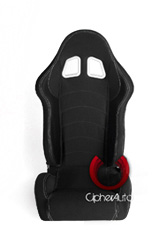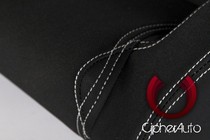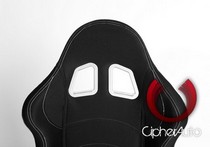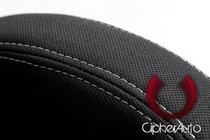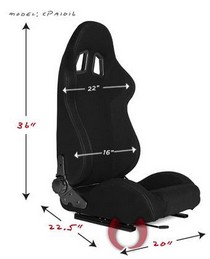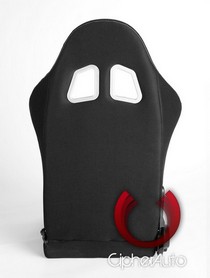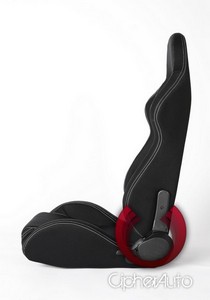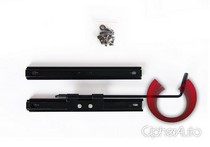 Description



Product Videos
This episode of Andy's Auto Sport TV is a seats overview video that helps you choose which seat to buy. We offer input about whether to get a reclining or fixed-back seat, which seats are most comfortable, which seats are best for the track, which offer the best lumbar support, which are best for muscle car restoration, and which are best for off-roading. We explain how to find a seat that fits your body size.
This episode of Andy's Auto Sport TV explains how to install seats and which brackets to buy to make sure your seat installation goes smoothly!
In this episode we interviewed Jason from Cipher Auto to help our customers learn more about the Cipher brand. Here are some highlights from the video:

*At 1:05, they explain the difference between their different series of seats.

*At 1:31 they talk about and display the steel construction of their seats, and they show how they're not spot welded and therefore are very stout.

*At 2:22 he talks about how all Cipher seats use memory foam, which is the same thing used in many Japanese car makers' factory seats.
Fits On:
All Muscle Cars (Universal)
About this Manufacturer:
Cipher Auto offers lots of aftermarket parts and accessories for your car, truck, or SUV, but one of its most popular thus far has been its line of racing seats. In many configurations and styles that are sure to please anyone in the market for more aggressive, bolstered seating, Cipher Auto's racing seats, seat brackets, and harnesses are ready to keep you comfortable while keeping you planted and in control. When you're ready to transform your car's interior from couch to cockpit, we suggest checking out Cipher Auto's line of seating products.
About this Product:
Cipher Racing Seats are designed with the best comfort and styling in mind. Cipher Racing seats offer superior comfort, holding power and style compared to OEM seats. Cipher's seats typically weigh half the amount of stock seats while offering a durable and strong tubular frame.

Racing seat brackets are REQUIRED. We at Andy's Auto Sport offer over 800+ bolt on applications for ANY racing seat.

Performance: Fully reclining for maximum comfort and convenience.
Construction: Construction: High quality cloth material and ultra lightweight for best fit & most comfort.

Warranty: Lifetime Limited Manufacturer's Warranty

Sliders included.

» SITE CENTERS



» LINKS



» POWERED BY









CURRENT VEHICLE
Chevrolet