American Aimers VA 25 Optical Headlight Aimer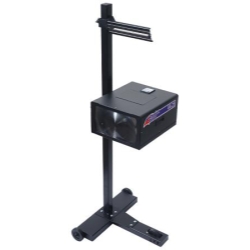 Description



Fits On:
Universal (All Vehicles)
About this Manufacturer:
This Emporia, Kansas-based company was founded by two members of the Society of Automotive Engineers back in the 1950's. Their products still are the aftermarket industry standard today.
About this Product:
Features and Benefits:

•Economical and efficient - designed to fit any budget
•Approved in Canada and all U.S. states, except Virginia and Maryland
•Built-in light intensity meter to assist in locating optical center
•Will aim all D.O.T. approved headlamps
•Compact, lightweight and simple to use

The aimer comes with a G-2 Transit to calculate floor slope. Provides for accurate adjustment of high mounted headlamps. It's portable, no power required.

» SITE CENTERS



» LINKS



» POWERED BY









CURRENT VEHICLE
Chevrolet