Quayside Publishing Book Camaro Restoration Guide, 1967-1969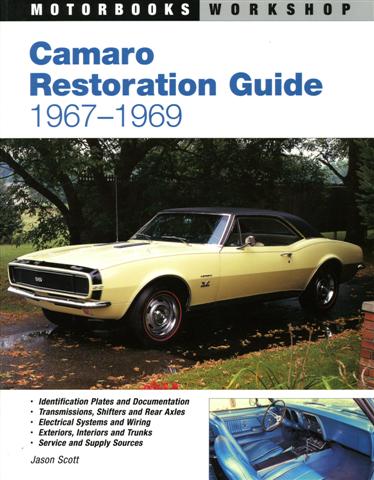 Description



Fits On:
67-69 Camaro
About this Product:
Author: Jason Scott
Format: Paperback, 288 Pages

The ultimate book of knowledge to correctly restore your first-generation Camaro to its original factory specs! Hundreds of photographs aid in parts identification and correct assembly of your Camaro's engine, chassis, body sheet metal, interior and exterior colors and trim, electrical system, wheels and tires, decals and more. The technical reference for accurate restoration, assembly, refurbishing and show judging of your prized Camaro.

Quayside Publishing books show customers how to use the parts and accessories, instilling the confidence to tackle projects for maintenance, repair, customization, or performance. Beyond repair manuals, these books are tailored to the enthusiast who cares for their vehicles. The books are detailed, full of color photographs and filled with DIY project ideas.

About the Author:
Jason Scott has over 20 yearsu2019 experience overhauling muscle cars for hundreds of articles published in numerous magazines. He is the author of several MBI titles, including Camaro Restoration Guide 1967-1969; Original Camaro 1967-1969; and How to Rebuild and Modify Your Muscle Car.

» SITE CENTERS



» LINKS



» POWERED BY









CURRENT VEHICLE
Chevrolet