Iwata W400-142G Spray Gun With 700 Ml Cup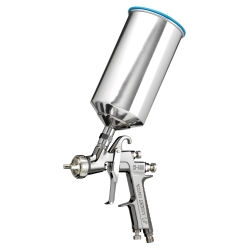 Description



Fits On:
Universal (All Vehicles)
About this Product:
Features and Benefits:

•High transfer efficiency
•Superior atomization
•Traditional spray pattern
•Applicable in base coat, clear coat and single stage
•Center post gravity fed

This gun comes with a 1.4 nozzle and a 700ml cup. The W400 will produce a more traditional spray pattern with a conventional needle / nozzle. The gun will give high transfer efficiency control and superior atomization.

» SITE CENTERS



» LINKS



» POWERED BY









CURRENT VEHICLE
Chevrolet