Blackworks Racing Emergency Brake Handle - Hydraulic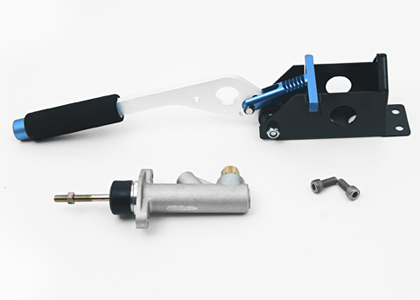 part# BWAC-HB01
Price: $189.00
Sale Price: $160.65 / Each


Additional Info:
Description



Fits On:
Universal - Fits All Vehicles
About this Manufacturer:
Blackworks Racing has become a veritable Jack-of-all-trades in the import community, offering many staple items for the performance-minded. Short shifters, lug nuts and wheel studs, control arms, tow hooks, and even a hydraulic handbrake are all products that you'll find with the Blackworks logo on them. If you're in need of some good-looking accessories at a great price, we think you'll dig on Blackworks Racing products.
About this Product:
Features:

BlackWorks Racing (BWR) hydraulic E-Brakes are made from the highest quality materials ensuring the longest product life. These are a necessity for any drift or rally vehicle. You can adjust the position from a easy position handle.

These are universal hydraulic kits!!!!!

WARRANTY:
BlackWorks Racing (BWR) offers a limited 1yr. warranty on all of our camber kits.

» SITE CENTERS



» LINKS



» POWERED BY









CURRENT VEHICLE
Chevrolet