QuickTime Bellhousing Spacer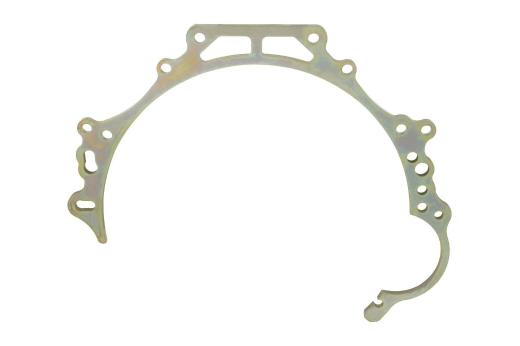 Description



Product Videos
Lakewood Industries - Product Overview
How to Prep a Quick Time Ford Bellhousing for Installation
QuickTime Lakewood Bellhousings SEMA : Power Brake TV
2011 SEMA Show Coverage from Hot Rod TV
Fits On:
1958-1958 Chevrolet DelRay Base
About this Manufacturer:
Lakewood Industries is one of the preeminent manufacturers of performance suspension, chassis and drivetrain components in the world. With over 45 years of experience in the fabrication and aftermarket industry their name has become synonymous with quality. Based in Cleveland, Ohio the company started out from humble beginnings as a simple fabrication shop. They are now a subsidiary of Prestolite Performance and supply high end parts to both professional racers and hobby level enthusiasts worldwide. All of their products are made in the United States using high-tech CNC machining and CAD design. With a talented staff of experienced engineers, amazing customer service and large warehouse full of finished products on hand it is easy to see why the folks at Lakewood Industries are leaders in the performance aftermarket.
About this Product:
QuickTime Bellhousing Spacer Features:
• Universal Ford/Chevy Bellhousing Spacer
• Fits small block Chevy, 289, 302, 351w Ford blocks
• 3/8 Inch spacer for more OEM clutch clearance
• Zinc plated

» SITE CENTERS



» LINKS



» POWERED BY









CURRENT VEHICLE
Chevrolet