EXTERIOR
INTERIOR
LIGHTS
PERFORMANCE
SUSPENSION
BRAKES
DRIVETRAIN
AUDIO
WHEELS
GARAGE
Chevrolet Cavalier Cables And Cable Hardware
Shop Chevrolet Cavalier Cables And Cable Hardware by Year
Filter Your Results
Brand

Chevrolet Cavalier Cables And Cable Hardware
Shop Chevrolet Cavalier Cables And Cable Hardware by Year
Shop Chevrolet Cavalier Cables And Cable Hardware by Brand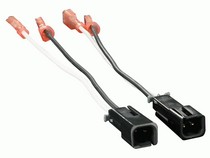 Fits: 00-00 Chevrolet Cavalier, 00-01 Dodge Neon, 00-01 Plymouth Neon, 01-05 Chevrolet Cavalier, 01-05 Pontiac Grand Am, 95-01 Chevrolet Metro, 95-99 Chevro ...
PART# 72-4570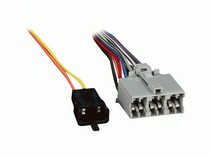 Fits: 73-87 Chevrolet Blazer (Full Size), 73-87 Chevrolet CK Pickup (Full Size), 73-87 Gmc Pickup (Full Size), 78-83 Chevrolet Corvette, 78-84 Chevrolet Imp ...
PART# 71-1677-1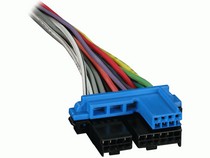 Fits: 00-02 Chevrolet Suburban, 01-02 Gmc Yukon Denali, 01-02 Gmc Yukon XL, 02-02 Chevrolet Avalanche, 02-02 Chevrolet Blazer With DIN & 1/2 Radio , 86-89 B ...
PART# 71-1858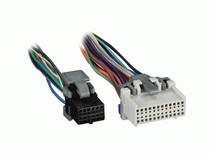 Fits: 00-00 Chevrolet Cavalier, 00-01 Chevrolet Metro, 00-03 Chevrolet Prizm, 00-04 Oldsmobile Silhouette, 00-05 Chevrolet Impala, 00-05 Chevrolet Monte Car ...
PART# 71-2003-1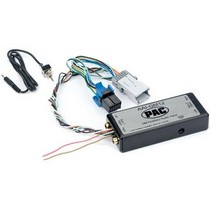 Fits: 00-04 Oldsmobile Silhouette, 00-05 Chevrolet Impala, 00-05 Chevrolet Monte Carlo, 01-03 Chevrolet Malibu, 01-04 Oldsmobile Alero, 02-04 Oldsmobile Bra ...
PART# AAIGM12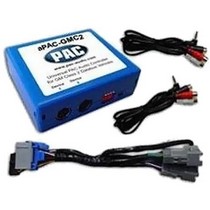 Fits: 03-04 Oldsmobile Bravada, 03-04 Oldsmobile Silhouette, 03-05 Chevrolet Cavalier, 03-05 Chevrolet Impala, 03-05 Pontiac Aztec, 03-06 Cadillac Escalade, ...
PART# ISGM535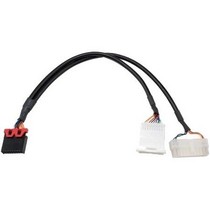 Fits: 1995-1999 Chevrolet Impala, 1995-1999 Chevrolet Monte Carlo, 1995-2002 Chevrolet Suburban, 1995-2002 Chevrolet Tahoe, 1995-2002 GMC Sierra, 1995-2002 ...
PART# PXHGM1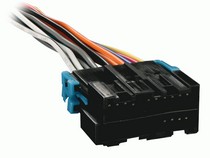 Fits: 00-02 Chevrolet Suburban, 01-02 Gmc Yukon XL, 02-02 Chevrolet Avalanche, 02-02 Chevrolet Blazer With DIN & 1/2 Radio , 86-93 Chevrolet S-10 Pickup, 87 ...
PART# 70-1858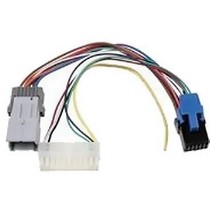 Fits: 2000-2005 Chevrolet Impala, 2000-2005 Chevrolet Monte Carlo, 2003-2004 Oldsmobile Alero, 2003-2004 Toyota Matrix, 2003-2005 Buick Rendezvous, 2003-200 ...
PART# PXHGM3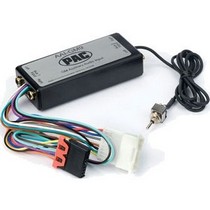 Fits: 90-99 Buick Regal, 95-00 Chevrolet Malibu, 95-00 Oldsmobile Alero, 95-00 Pontiac Grand Am, 95-01 Chevrolet Blazer (S10), 95-01 GMC Jimmy, 95-01 Oldsmo ...
PART# AAIGM9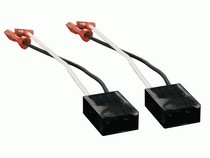 Fits: 85-90 Chevrolet Caprice, 88-95 Chevrolet Van (Full Size), 91-94 Chevrolet Cavalier, 91-95 Chevrolet Astro Van, 91-95 Gmc Safari
PART# 72-4569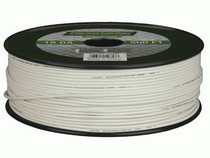 Fits: All Vehicles (Universal)
PART# PWWT16500
There is more to a stereo system than just speakers and a head unit. Something has to connect all the components and allow them to work together; and that something is audio cables and wiring accessories. If you have an upgraded stereo and are using OEM wiring than you are truly missing out. Upgrading to high-quality stereo cables and wiring in your ride will make a tremendous improvement in sound quality by allowing all the power to go where it should with the least amount of resistance and interference. Here at Andy's we have a good selection of cables and accessories to allow you to fully customize your vehicle and give it a fantastic mobile entertainment setup.
Most audio cables and accessories are made of stranded wire, which makes them highly sensitive components. If a cable bends at a sharp angle, loses insulation from rubbing on a sharp edge, or develops a fracture it will have annoying repercussions including buzzing, crackling, and hissing sounds, and in worse case scenarios total failures. To avoid these problems it is important to use high-quality cables and connectors that are specifically designed for your audio application. Of equal importance is to carefully route and secure all of your cables and accessories to ensure that they don't bind, get pinched or chafe on exposed metal edges. To avoid this we recommend having your cables installed by a trained audio professional.
Q: What are the different types of cables I might need for a custom audio or video setup in my vehicle? What does each type do exactly?
A: There are several different types of cables involved in a custom car audio setup. Plain old electrical wire is often used to hook up your head unit to a 12 volt power source however amplifiers use much heavier gauge power wires because they are high power applications. Most power wires are red in color and ground wires should be black in color to avoid confusion. Remember don't skimp out on the ground wire, make sure it is large and high quality to ensure your system keeps working right. Speaker wire or speaker chord is a specialized form of woven copper wire used to connect your speakers to the rest of the system. These wires come in pairs (two wires connected side by side) and are sometimes bare on the end but often times have male RCA style end-fittings. Often times recognized by its transparent insulation it usually comes in a large gauge for better sound quality. Patch cables are thick paired cables with male RCA style fittings used to connect various car audio components but most commonly used to connect the head unit to the amplifier. Remember when you see RCA connectors if they are red and white that usually indicates an audio signal and yellow indicates a video signal. There are also cables that allow you to run an iPod into your head unit that consist of a small chord with 1/8" male stereo connectors (like your iPod headphones have) on either end. One end goes into the iPod output and the other end plugs into your car stereo's accessory input.



Enter the Make, Model and Year of Your Vehicle
It helps us give you the best shopping experience! You can skip.