EXTERIOR
INTERIOR
LIGHTS
PERFORMANCE
SUSPENSION
BRAKES
DRIVETRAIN
AUDIO
WHEELS
GARAGE
Cabin Air Filters
Filter Your Results
Price Range

Cabin Air Filters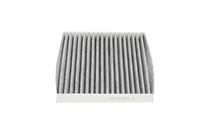 Fits: 05-09 Ford Mustang
PART# CAF-FOMU05-C-TPD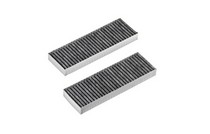 Fits: 01-03 Acura Cl, 98-02 Honda Accord , 98-03 Acura Tl
PART# CAF-ACTL98-C2-TPD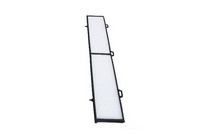 Fits: 06-11 Bmw 325Ci, 06-11 Bmw 325I, 06-11 Bmw 325Xi, 06-11 Bmw 328I, 06-11 Bmw 328Xi, 06-11 Bmw 330I, 06-11 Bmw 330Xi, 06-11 Bmw 335I, 06-11 Bmw 335Xi, 0 ...
PART# CAF-BM8104-P-TPD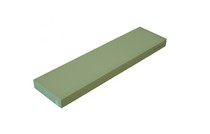 Fits: 02-05 Saturn Vue, 05-08 Chevy Equinox, 06-09 Pontiac Torrent
PART# CAF-SAVU02-P-TPD
Fits: 01-05 Mercedes Benz S320, 01-05 Mercedes Benz S420, 01-05 Mercedes Benz S430, 01-05 Mercedes Benz S500, 01-05 Mercedes Benz S55 Amg, 01-05 Mercedes Be ...
PART# CAF-MBSC98-C2-TPD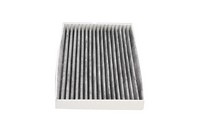 Fits: 05-09 Chevy Corvette , 06-11 Cadillac Xlr
PART# CAF-CAXL06-C-TPD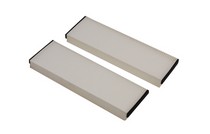 Fits: 05-11 Audi A6 (C6), 06-11 Audi A6 (4Fh), 2004 Audi A6 (C6)
PART# CAF-AUA604-P2-TPD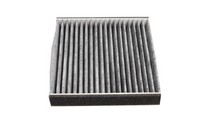 Fits: 05-11 Toyota Avalon, 06-08 Lexus Gs300, 06-11 Lexus Es350, 06-11 Lexus Gs350, 06-11 Lexus Is250, 06-11 Lexus Is350, 06-11 Toyota Rav4, 07-11 Lexus Gs4 ...
PART# CAF-LXES06-C-TPD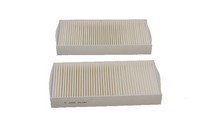 Fits: 01-03 Honda Civic (7Th Generation), 02-04 Acura Rsx, 02-06 Honda Cr-V, 03-09 Honda Element, 04-05 Honda Civic (7Th Generation), 05-06 Acura Rsx
PART# CAF-HOCI01-P2-TPD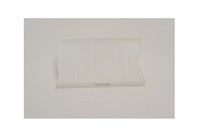 Fits: 07-09 Nissan Sentra (2.0L, 2.5L), 08-09 Nissan Rogue (2.0L, 2.5L)
PART# CAF-NISE07-P-TPD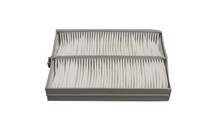 Fits: 03-05 Hyundai Sonata (Fourth Generation) , 03-06 Hyundai Santa Fe
PART# CAF-HYSF03-P2-TPD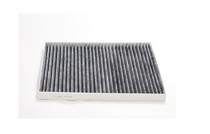 Fits: 01-03 Chrysler Grand Voyager (RG), 01-04 Chrysler Town & Country, 01-04 Dodge Caravan, 01-04 Dodge Grand Caravan, 04-08 Chrysler Pacifica
PART# CAF-CRGV01-C-TPD
Everyone knows that their vehicle's engine has an air filter to keep the dirt and grime from being sucked in and damaging internal components. But a lot of people do not realize that most modern vehicles have air filters for the occupants as well. Just like your engine, it is important to reduce the amount of pollutants you breathe when you are driving down the road. A nice new cabin air filter will keep the harmful particles from reaching your lungs, so you can drive down the road without coughing and sneezing, and stay in good health for many years to come. These cabin air filters really do improve the air quality in the interior, and they are a reasonably priced way to improve your health.
When you are driving on the highway there are all sorts of pollutants that come into your vehicle. Exhaust fumes, chemicals, mold spores and pollen are only a few of them. Breathing this stuff can be quite detrimental to your health, but fortunately automotive engineers have included cabin air filters in vehicle design to help filter out the harmful particulates. It is recommended that you change your cabin air filter every 12,000 – 15,000 miles or twice a year, whichever interval comes first. So if you have been putting this job off, remember your health is on the line. Install a fresh cabin air filter and cleanup your interior air quality.
Q: What is a cabin air filter? Why buy one?
A: Just like engine air filters help keep the air that your motor breaths clean and free from debris, cabin air filters help keep the air you breathe inside of your vehicle free from dust, pollen and other harmful particles. When you drive down the highway there are tons of harmful exhaust fumes and other particulates that are circulating in the air. If your cabin air filter is old or missing, you are breathing in many of these particles, which can be detrimental to your health. Just as you replace your engine air filter at regular intervals it is crucial to replace your cabin air filter frequently as well in order to maintain your health and reduce the risk of getting sick. If your vehicle is equipped with a cabin air filter that has not been recently replaced, we highly recommend fitting a replacement unit; your body will thank you for it.