Legacy High Resolution TFT Roof Mount Monitor W/ IR Transmitter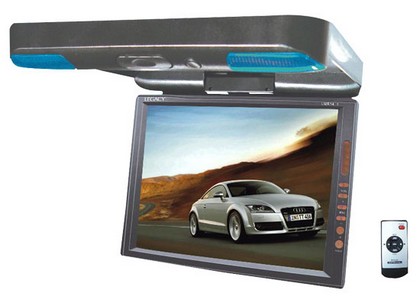 part# LMR14.1
Price: $111.29 / Each


Additional Info:
Description



Fits On:
All Vehicles (Universal)
About this Manufacturer:
Legacy is a high-end audio company whose focus is bringing the best possible sound quality into the car audio environment. Based in Springfield, Illinois they have achieved an amazing reputation for quality and performance from all of their audio products. With over two decades of experience in audio component design and sales the folks at Legacy are true audio experts. The Legacy catalog covers all the bases from amplifiers to speakers, meaning it is possible to build up your entire system from Legacy components. They stand behind their products with strong warranties and offer great customer service to guarantee that customers leave satisfied and only return when it is time to upgrade their audio system. If you want the finest sound for your vehicle look no further than Legacy.
About this Product:
TFT Wide Screen Monitor
Dual Dome Light Universal
Roof Mount Console
PAL NTSC Multi-System
45° Swivel Screen
High Resolution 800 x 600
Two Video Inputs
Two Audio Inputs
English OSD Menu
Full Function Wireless Remote Control
Built-In IR Transmitter for Wireless IR Transmitter
Power Inout: DC 12V
Dimensions: 11.6" x 11.8" x 1.57"

» SITE CENTERS



» LINKS



» POWERED BY









CURRENT VEHICLE
BMW