Thexton Power On Circuit Tester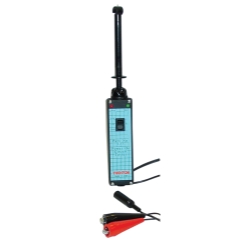 Description



Fits On:
Universal (All Vehicles)
About this Product:
Features and Benefits:

•For 12VDC or 24VDC systems
•LED visual indicator
•Red or green LED shows polarity at probeThis is a simple and easy to use circuit tester. It supplies power or ground to test operation of electrical motors, solenoids and more by supplying power or ground. Also is safe for computer circuits (in test mode).

» SITE CENTERS



» LINKS



» POWERED BY









CURRENT VEHICLE
BMW