Midtronics Hybrid Battery System Analyzer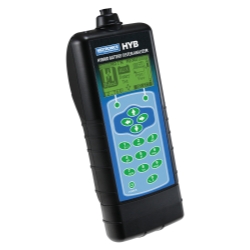 Description



Fits On:
Universal (All Vehicles)
About this Product:
Features and Benefits:

•Tests Battery Pack performance while in the vehicle
•Tests auxillary AGM battery
•Read and erase trouble codes
•One person test - easy to use
•Safe - no exposure to dangerous high voltage

Put your shop in the hybrid service business. The HYB provides technicians with the capability to perform battery service maintenance testing on several leading Hybrid vehicles. Simply connect the wireless convergence communication module to the vehicle's on-board diagnostics port and follow the menu instructions on the HYB. Great for selling preventative maintenance: Find problem packs and cells before they cause system failure.

» SITE CENTERS



» LINKS



» POWERED BY









CURRENT VEHICLE
BMW