DefenderWorx Autobot Bar Stool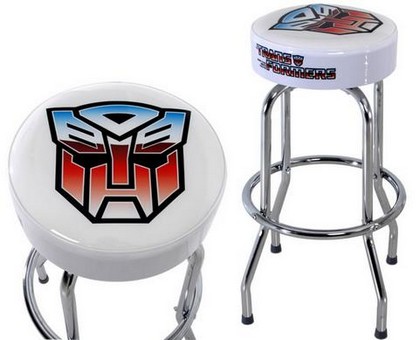 Description



Fits On:
All Cars
About this Manufacturer:
Based in Southern California, DefenderWorx started out manufacturing innovative billet aluminum accessories for the automotive aftermarket. Today, with over 10 years of industry experience under their belt, they have expanded their lineup with a host of new products and have earned a place at the top of the automotive accessory world. Thanks to their amazing quality and craftsmanship DefenderWorx has been trusted by some of the top automotive manufacturers, like GM and Ford, to produce officially licensed products. They have also had their parts featured on many show and movie vehicles over the years. The company is also proud to boast that all of their offerings are manufactured here in the United States, and with great customer service it is easy to see why DefenderWorx is at the top of their game.
About this Product:
Transformers Autobot Logo Bar Stool is proudly made in the USA of the highest quality materials. Stools are rated 1,200 pounds, swivel, with thick padding, and have protective covers on the legs.

» SITE CENTERS



» LINKS



» POWERED BY









CURRENT VEHICLE
BMW