Astro Pneumatic Mobile Step Masking Machine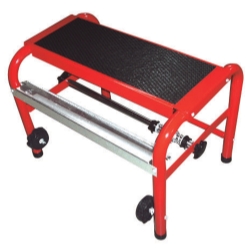 Description



Fits On:
Universal (All Vehicles)
About this Product:
Features and Benefits:

Lightweight and portable
•Dispenses rolls up to 18" wide
•Sharp, anodized blade for smooth cutting
•Can be used as a stepstool
•Holds one roll of paper and tapeMobile Step Masking Machine combines an 18" masker with a stepstool. Lightweight and easily portable. Sharp, anodized blade makes smooth cuts every time.

» SITE CENTERS



» LINKS



» POWERED BY









CURRENT VEHICLE
BMW