EXTERIOR
INTERIOR
LIGHTS
PERFORMANCE
SUSPENSION
BRAKES
DRIVETRAIN
AUDIO
WHEELS
GARAGE
Chevrolet Batteries
Chevrolet Batteries
Shop Chevrolet Batteries by Model
Shop Chevrolet Batteries by Brand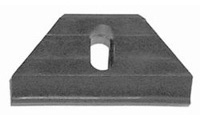 Fits: 00-07 Suburban 1500, 00-07 Suburban 2500, 01-07 Silverado 1500 Hd, 01-07 Silverado 2500 Hd, 01-07 Silverado 3500, 03-04 Sierra 2500, 03-04 Sonoma, ...
PART# GMK414530181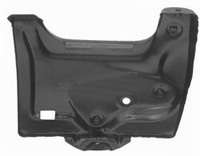 Fits: 68-72 Chevelle
PART# GMK403230068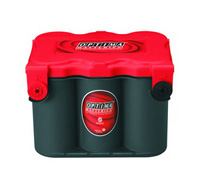 Fits: 00-06 Suburban 1500 Base, Ls, Lt, Ltz, Z71 V8 5.3, 6.0, 00-06 Suburban 2500 Base, Ls V8 6.0, 8.1, 00-06 Yukon Xl 1500 Base, Sl, Sle, Slt V8 5.3, 00 ...
PART# 8078-109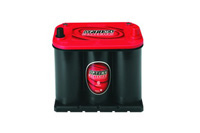 Fits: 00-01 Neon Base L4 2, 00-05 Neon Acr, Base, Es, R/T, Se, Sxt L4 2, 00-05 Spectra Base, Ex, Lx, Sx L4 1.8, 2.0, 00-05 TT Quattro Base L4 1.8, 00-06 TT ...
PART# 8020-164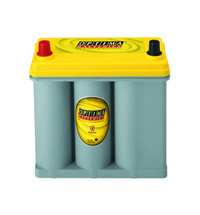 Fits: 00-08 S2000 Base, Cr L4 2.0, 2.2, 73-05 Civic 1.3, 1300, 1300 Dx, 1500, 1500 Dx, 1500 Gl, 1500 S, 1500 Si, 4Wd, Base, Crx, Crx 1.5, Crx Hf, Crx Si, Cv ...
PART# 8071-167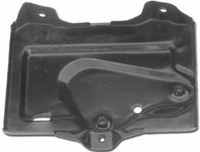 Fits: 70-74 Nova
PART# GMK401230068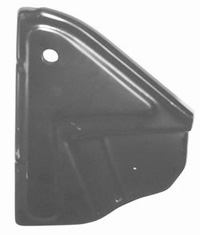 Fits: 73-80 Blazer, 73-80 C10 Pickup, 73-80 C10 Suburban, 73-80 C15/C1500 Pickup, 73-80 C20 Pickup, 73-80 C20 Suburban, 73-80 C25/C2500 Pickup, 73-80 C3 ...
PART# GMK4144303731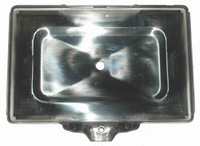 Fits: 67-72 C10 Pickup, 67-72 C20 Pickup, 67-72 C30 Pickup, 67-72 K10 Pickup, 67-72 K20 Pickup, 68-72 K30 Pickup
PART# GMK4143300671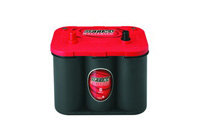 Fits: 00-05 Excursion Base V10, V8 5.4, 6.0, 6.8, 7.3, 00 Escort Base L4 2, 01-05 Gs430 Base V8 4.3, 01-08 Explorer Sport Trac Base, Limited, Xlt V6, V8 4 ...
PART# 8002-002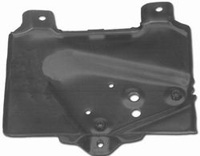 Fits: 66 Chevelle, 67-69 Camaro
PART# GMK402030067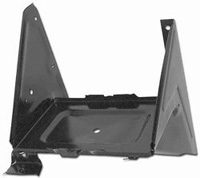 Fits: 67-72 C10 Pickup, 67-72 C20 Pickup, 67-72 C30 Pickup, 67-72 K10 Pickup, 67-72 K20 Pickup, 68-72 K30 Pickup
PART# GMK4143300672S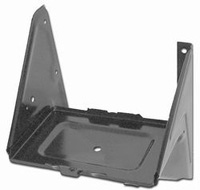 Fits: 67-72 C10 Pickup, 67-72 C20 Pickup, 67-72 C30 Pickup, 67-72 K10 Pickup, 67-72 K20 Pickup, 68-72 K30 Pickup
PART# GMK4143300671S
At Andy's Auto Sport, we have a huge variety of Chevrolet batteries to ensure that you have every truck or car battery option available to you. We go out of our way to carry every major line of Chevrolet batteries, so that whether you are looking for the best Chevrolet car battery or a discount car battery replacement or anything in between, we've got it for you. Andy's Auto Sport is the ultimate shopping destination for your Chevrolet truck or car battery needs!
The battery is at the heart of your vehicle; without a working battery you are going nowhere. Batteries are responsible for providing the necessary high-amperage current to start your car, but are also crucial for running accessories such as custom stereo systems. If your vehicle is starting-up slowly it may be time to invest in a good-quality battery. Aftermarket batteries will give you improved cranking performance and trouble free operation for years to come. Here at Andy's Auto Sport we have a great selection of batteries for you to choose from. No matter what your power requirements you are sure to find the perfect battery in our selection.
In the early days of the automobile there was no single standard for batteries. Some vehicles used 6 volt systems while others used 24 volt systems. Eventually the 12 volt system became the industry standard, however there are still plenty of variances in car batteries in terms of amperage ratings. If you are running high-draw accessories such as a custom stereo system or an electronic winch, the standard battery may not cut it. Fortunately there are high performance battery options available to help keep your electrical system working properly so that you don't miss a beat. When in doubt we highly recommend stepping up to a heavy duty battery.
Q: What is a battery? Why buy one? How do I choose which one is best for my vehicle?
A: Batteries are the electronic power source for your vehicle. When you go to start your engine it is your battery that supplies the juice, and when your battery begins to fail it can cause a host of running issues from dimming lights to misfires to the entire vehicle shutting down. If you have noticed your car starting slower than normal it is time to have your battery checked and most likely replaced with a brand new unit. A new battery will restore lost performance and keep your vehicle starting like a champ for many years to come.

There are numerous battery options to choose from. Many people simply replace their battery with a unit similar to what was in there. While this might work for your average commuter car there are other choices that you may want to closely consider. For those who are after the ultimate in performance for their track machine, lightweight racing batteries may be just the thing. A normal car battery weighs a lot, but these racing batteries are super lightweight to keep your ride light and limber which will help drop your lap times. The main down side of racing batteries is that they are not capable of putting out the high amperage of larger units so they are not well suited for use in vehicles that run a lot of electronic accessories. If you are not worried about weight but do run electronic accessories such as winches, driving lights or high powered stereos then you are going to want a high-powered aftermarket battery that is capable holding up to high-amperage draw. Many of these heavy duty batteries feature a sealed design that also adds to their durability and makes them maintenance free. If you do decide that you want a simple replacement battery we recommend that you check the Cold Cranking Amps (CCA) rating and Cranking Amps rating and find a replacement that has ratings equal to or higher than what you are replacing.