EXTERIOR
INTERIOR
LIGHTS
PERFORMANCE
SUSPENSION
BRAKES
DRIVETRAIN
AUDIO
WHEELS
GARAGE
Chevrolet Ball Joints
Shop Chevrolet Ball Joints by Model
Shop Chevrolet Ball Joints by Brand


Western Chassis


Hotchkis
See More Brands
Filter Your Results
Brand

Price Range

Chevrolet Ball Joints
Shop Chevrolet Ball Joints by Model
Shop Chevrolet Ball Joints by Brand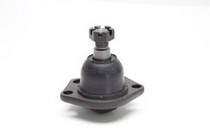 Fits: 82-04 S10 Pickup
PART# 10278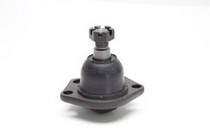 Fits: 1999-Up C1500
PART# 10260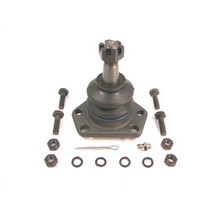 Fits: 70-81 Chevrolet Camaro, 70-81 Pontiac Firebird, 71-72 Chevrolet Biscayne, 71-72 Chevrolet Brookwood, 71-72 Chevrolet Kingswood, 71-73 Buick Centurion, ...
PART# IK5208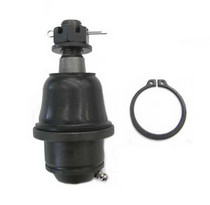 Fits: 07-10 GMC Sierra Denali, 07-11 Cadillac Escalade, 07-11 Chevrolet Avalanche, 07-11 Chevrolet Silverado 1500, 07-11 Chevrolet Tahoe, 07-11 GMC Sierra 1 ...
PART# IK500007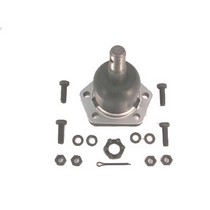 Fits: 61-70 Chevrolet C20 Pickup, 63-70 Chevrolet C30 Pickup, 68-70 Chevrolet C20 Suburban, 68-70 Chevrolet P20 Van , RWD, 68-70 Chevrolet P30 Van , RWD, 68 ...
PART# IK680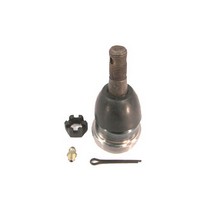 Fits: 75-80 Chevrolet Monza, 75-80 Oldsmobile Starfire, 76-80 Pontiac Sunbird
PART# IK6157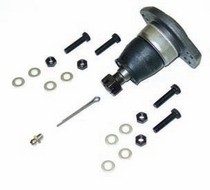 Fits: 67-70 Chevrolet C10
PART# FA481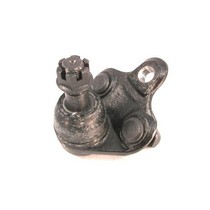 Fits: 94-99 Toyota Celica, 96-97 Geo Prizm, 98-02 Chevrolet Prizm
PART# IK9756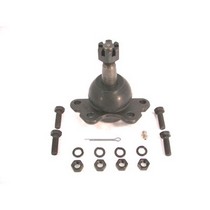 Fits: 88 Chevrolet C3500
PART# IK6452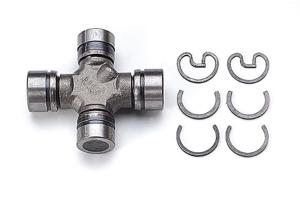 Fits: 1988-1993 Chevrolet Camaro Base, 1988-1995 Pontiac Firebird Base, • 1988-1995 Pontiac Firebird Trans Am Base, • Camaro Iroc-Z, • Camaro RS, • Camaro Z ...
PART# 23018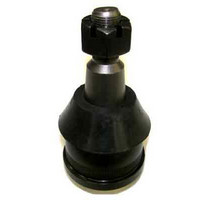 Fits: 73-74 Chevrolet P30 Van , RWD, 75-76 Chevrolet P30 Step-Van, 77-85 Chevrolet P30 Step-Van, 87-90 Chevrolet P30 Step-Van
PART# IK6175T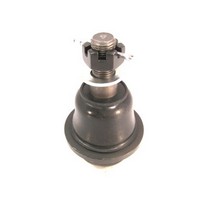 Fits: 00-09 Chevrolet Suburban 2500 , 4WD, 00-09 GMC Yukon XL 2500 , 4WD, 01-03 Chevrolet Silverado 1500 HD , 4WD, 01-03 Chevrolet Silverado 1500 HD , RWD, ...
PART# IK6693
One of the most common and dangerous failures on any vehicle is when a ball joint wears out. Ball joints are the moveable links that connect the crucial steering and suspension components under your ride. Whenever the suspension moves up and down, or the wheels turn to the left or right, ball joints are tying it all together. Over time these joints wear out and cause suspension and steering response to get sloppy. Eventually they fail altogether which can severely damage other parts of your vehicle, cause a major accident and potentially hurt people. If you have been putting a lot of miles on your vehicle we recommend thoroughly inspecting your ball joints and if there are any signs of wear, replace them with a fresh set. We have a great selection of ball joints to choose from, but if you can't find what you need, give us a call and we'll do our best to get the right part in your hands.
Ball joints have been around a long time in automotive applications. In the earlier days of automotive history greasing your vehicle was a standard part of routine maintenance. Because of this, ball joints normally included grease fittings so that you could keep them properly lubricated to extend their working life. Today most automotive systems are sealed and do not have provisions for greasing; this includes most ball joints. While this is a cleaner and simpler setup, it also means that any time there are rips or tears in your ball joint boot it is at high risk for contamination and premature wear. So if you notice any damage to your ball joint boots, be prepared to replace the ball joint soon.
Q: What are ball joints? Why buy them?
A: Ball joints are moveable links used in automotive applications for numerous steering and suspension components that allow for an extensive range of motion without binding. Over time moisture, dirt, and stress can damage ball joints causing them to loosen up and eventually fail. A damaged ball joint can cause a rough ride, sloppy steering and handling characteristics and in the worst case cause an accident. It is imperative to inspect your vehicle periodically for worn ball joints and replace them with new units in order to keep your vehicle safe. New ball joints are made from high-quality materials and come pre-greased, so all you need to do is install them and drive away. Many units boast heavy duty construction that is superior to the OEM piece for added durability. Do not risk a dangerous ball joint failure, upgrade to new joints and drive with confidence.