NRG Racing Seat - EVO Black Cloth Sport (Right)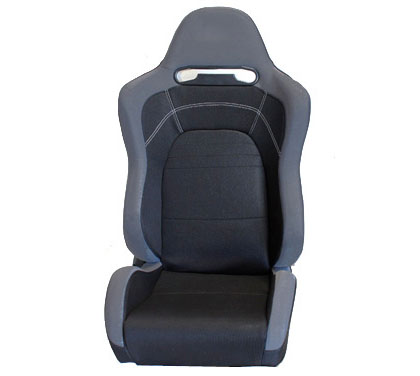 Description



Product Videos
This episode of Andy's Auto Sport TV is a seats overview video that helps you choose which seat to buy. We offer input about whether to get a reclining or fixed-back seat, which seats are most comfortable, which seats are best for the track, which offer the best lumbar support, which are best for muscle car restoration, and which are best for off-roading. We explain how to find a seat that fits your body size.
In this episode, we interviewed Steven Anderson from NRG to uncover more information about what makes NRG a good option for our customers. Here's what to look for in the video:

*At 1:05 you'll hear about the extent of R&D effort that NRG goes through before releasing a new product.

*At 7:45, NRG says that if there is anyone in question about where to buy the NRG line, they would advise them to buy it from Andy's!
This episode of Andy's Auto Sport TV explains how to install seats and which brackets to buy to make sure your seat installation goes smoothly!
Fits On:
Universal - Fits all Vehicles
About this Manufacturer:
Okay, let's all admit it: none of us knew what NRG stood for when the company first opened its doors in 2003, but what we did quickly find out is how good its products are. To be honest, we initially listened to the rumors about how NRG was just another "low budget" company, but once we had its products in our hands, we knew that we were dealing with some high-quality stuff. NRG's attention to detail is great, and we haven't had any problems with any of its products thus far. One of our favorite items is NRG's steering wheel quick-release kit, which comes in various models. After years of use, they stay tight and still work like new. Oh, and in case you were also wondering, NRG stands for Next Racing Generation.
About this Product:
These seats are designed with the best of comfort and styling in mind. Great lumbar support and holding feel as opposed to the stock seats. Add that next level of comfort and styling to your vehicle. Includes sliders. Brackets needed for complete installation.

» SITE CENTERS



» LINKS



» POWERED BY









CURRENT VEHICLE
Audi