Netami Euro Racing Seat - Sim Leather (Tan)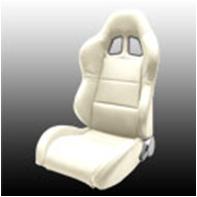 Description



Product Videos
This episode of Andy's Auto Sport TV is a seats overview video that helps you choose which seat to buy. We offer input about whether to get a reclining or fixed-back seat, which seats are most comfortable, which seats are best for the track, which offer the best lumbar support, which are best for muscle car restoration, and which are best for off-roading. We explain how to find a seat that fits your body size.
This episode of Andy's Auto Sport TV explains how to install seats and which brackets to buy to make sure your seat installation goes smoothly!
Fits On:
All Cars
About this Manufacturer:
Netami supplies products from an overseas manufacturing plant, with their United States headquarters in Gardena, California.

» SITE CENTERS



» LINKS



» POWERED BY









CURRENT VEHICLE
Audi