Kumho Ecsta SPT Run Flat 225/45R17XL 91W RF B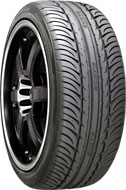 Description



Fits On:
Universal
About this Manufacturer:
With a massive manufacturing facility in Macon, Georgia, Kumho has become one of the best recognized names for good value performance tires in North America. With a history that dates back to 1960 Kumho has always pushed the boundaries of tire design and technology. From using eco-friendly materials in the production process to developing and patenting performance optimizing ESCOT technology, they are always one step ahead of the pack. As a company that has a true commitment to performance they are not afraid to show what they have to offer in the motorsports arena as well. They are especially active in grassroots level racing including SCCA and the Porsche Club of America (PCA), but they have also competed on the world stage including the challenging Paris Dakar Rally. With over 50 years of experience in the tire industry Kumho looks forward to a future where they continue to push the industry to new heights.
About this Product:
Kumho Ecsta SPT Run Flat

Treadwear: 320
Traction: A
Temperature: A
Speed Rating: Z


About the Ecsta SPT Run Flat
A unidirectional UHP tire that provides new tire performance in wet and dry even after the tire is more than half worn. It delivers world class technology by combining grip, handling, comfort, exceptional wear and eye appealing characteristics.

- High dispersion silica expands compound performance envelope for superior wet grip and better treadwear.

- Race proven carcass design with jointless cap plies, wide steel belts, ESCOT carcass profile and high durometer apex delivers razor sharp response and extreme grip without compromising ride quality.

- Three-dimensional lateral grooves optimize water evacuation in footprint.

- Triple tread radius optimizes footprint shape for even pressure distribution.

- Shoulder blocks tilted into direction of travel to improve grip and reduce worn noise.

- Rim Protector in the lower sidewall safeguards wheel against scratches and abrasions.




» SITE CENTERS



» LINKS



» POWERED BY









CURRENT VEHICLE
Audi