Kumho V700 Victoracer 195/55R-14 82V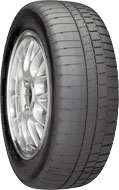 Description



Fits On:
Universal
About this Manufacturer:
With a massive manufacturing facility in Macon, Georgia, Kumho has become one of the best recognized names for good value performance tires in North America. With a history that dates back to 1960 Kumho has always pushed the boundaries of tire design and technology. From using eco-friendly materials in the production process to developing and patenting performance optimizing ESCOT technology, they are always one step ahead of the pack. As a company that has a true commitment to performance they are not afraid to show what they have to offer in the motorsports arena as well. They are especially active in grassroots level racing including SCCA and the Porsche Club of America (PCA), but they have also competed on the world stage including the challenging Paris Dakar Rally. With over 50 years of experience in the tire industry Kumho looks forward to a future where they continue to push the industry to new heights.
About this Product:
Kumho V700 Victoracer

Treadwear: 50
Traction: A
Temperature: A
Speed Rating: V


About the V700 Victoracer
The V700's asymmetrical pattern maximizes outside shoulder grip while promoting longer tread life. The race proven construction leads to outstanding steering response and maximizes dry traction for improved cornering and braking.

Heat Cycling
Competition tires are built with a highly sophisticated tread compound. This compound is capable of sustaining traction throughout a much wider temperature range, but is also extremely sensitive to the first heat cycle of its use. During this cycle the tread compound stretches as it heats.

The Discount Tire heat cycling system ensures consistent results by maintaining key conditions during the heat cycle process. The system generates uniform heating and progressive temperature build up throughout the tread. The benefit of this process is a tread compound that lasts longer and provides better traction. All competition tire manufacturers recommend a heat cycling service. Have your competition tires heat cycled today and be race ready!

Heat Cycling is available for $15 per tire.




» SITE CENTERS



» LINKS



» POWERED BY









CURRENT VEHICLE
Audi