EXTERIOR
INTERIOR
LIGHTS
PERFORMANCE
SUSPENSION
BRAKES
DRIVETRAIN
AUDIO
WHEELS
GARAGE
Alternators
Filter Your Results
Brand

Alternators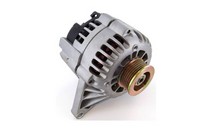 Fits: 97-98 BUICK REGAL (3.8L, V6) , 97-98 PONTIAC GRAND PRIX (3.8L, V6) (TYPE 6S)
PART# ALT-BURE97V6-6S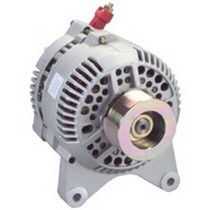 Fits: 2000-2004 Ford Focus With 2L Engine w/Automatic Transmission
PART# 2030
Fits: 94-96 PONTIAC GRAND PRIX (3.1L, 3.4L, V6)
PART# ALT-POGR94V6-6S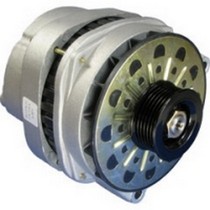 Fits: 96-98 w/CS144 GMC Suburban w/6.5L Engine; 96-98 Suburban w/CS144 6.5L Engine; 96-99 w/CS144 GMC Suburban w/5.7L Engine; 96-99 w/CS144 GMC Suburban w/7 ...
PART# 2036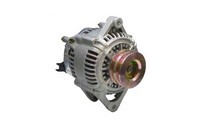 Fits: 90-91 DODGE DAKOTA PICKUP (3.9L, V6)
PART# ALT-DODA90V6DE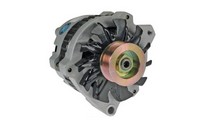 Fits: 92-93 CHEVY S-10 PICKUP 2.8L V6 (Std. 100A. ALL) (6S)
PART# ALT-CVS192V6-6S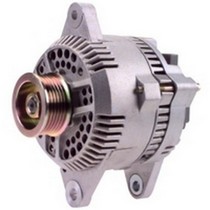 Fits: 97 Ford Escort w/2L Engine; 98-00 Ford Escort N/A ZX2 w/2L Engine; Ford Escort
PART# 2049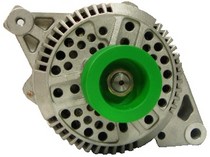 Fits: 1966-1978 Ford Mustang/ Mustang II All Engines, •1972-1985 Ford Bronco (Full Size) All Engines Except 3.8L, 1972-1985 Ford Bronco (Full Size) All Engi ...
PART# MG7078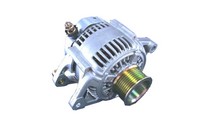 Fits: 90-98 DODGE RAM PICKUP (DIESEL ENGINE: 5.9L, L6): 2500, 3500 DENSO (WITH 120 AMPS)
PART# ALT-DORA90L6DE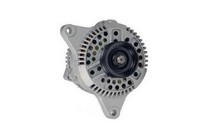 Fits: 00-00 MERCURY MYSTIQUE 2.5L V6 (ALL) (6S)
PART# ALT-MEMY00V6-6S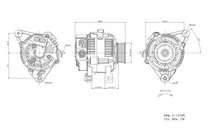 Fits: 97-99 TOYOTA CAMRY (3.0L, V6) , 99-99 TOYOTA SOLARA (3.0L, V6) (TYPE 6S)
PART# ALT-TOCA97V6-6S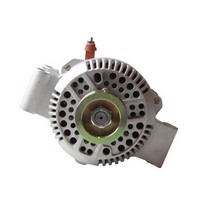 Fits: 98-03 FORD ESCORT ZX-2 2.0L L4 (6S)
PART# ALT-FOESO98L4-6S
Not able to find what you are looking for?

65-66 Pontiac Power Steering/Alternator Bracket OE9778848-326,389,421
NEW CHEVY MINI ALTERNATOR DENSO STREET ROD RACE 1-WIRE - 35 AMP!
Snap on cj124 steering alternator pulley puller
NEW ALTERNATOR MAZDA TRIBUTE 2001-02 2.0L
Carrier 30-50409-65 Transicold Alternator 65 Amp 12V New
Most people think that vehicles just run on gas. But the fact is without electricity your ride isn't going anywhere. Electricity delivers the spark to the engine and power to the starter to keep your vehicle driving down the road. In order to maintain your battery charge and keep the electrical system in tip top shape, your alternator needs to be working properly. When the alternator begins to fail, it can cause the battery to drain and will eventually leave you stranded by the side of the road. Here at Andy's we have a good selection of alternators, both OEM replacements and high-capacity units, to ensure that your ride keeps performing at its peak.
In addition to the starter and ignition system, your alternator also has to supply electricity to all of the electronic accessories in your vehicle including lights, heater fans, stereo systems, and GPS navigation. If you have added accessories that draw a lot of power, like a high-output stereo, then your stock charging system might not be able to keep up. An inadequate alternator will cause your battery to go dead much more quickly. In these situations we recommend that you upgrade to a high-output alternator that can handle the power requirements of your vehicle. These high-output units are designed to take on the additional strain of added electrical draw, and will keep you running reliably down the road.
Q: What is an alternator? Why buy one?
A: The job of the alternator is to keep your battery charged up and supply electricity to your vehicle when the engine is running. High-output alternators replace your original unit with an alternator that can produce more power with every rotation of the engine. These performance units are ideal for vehicles equipped with large-draw electrical accessories such as aftermarket lights or powerful stereo systems. A worn out alternator can cause premature battery failure, poor stereo performance or even dim headlights. One of the best upgrades you can make to your ride is to step up to a more potent new alternator. No longer will you have to worry about electrical problems, with a brand new unit you can blast your stereo, blaze your lights and still have confidence that your vehicle will start in the morning.