Clutch Masters FX200 Stage 2 Clutch System: Street Longevity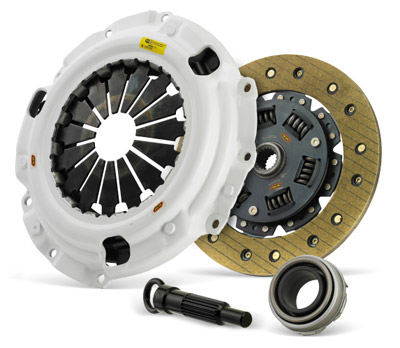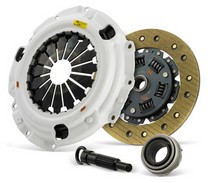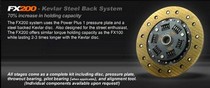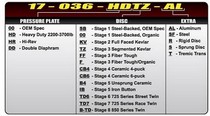 Description



Product Videos
Video of Clutch Masters FX100-FX500 Single Disk and 725 Twin Disks Clutch Systems
Clutch Masters Clutch Kits Breakdown on Andy's Auto Sport TV
On this episode of Andy's Auto Sport TV, Clutch Masters visits our facility to talk to us about their different lines of clutches. You'll find out how to choose which stage of clutch to buy and also find out more about the Clutch Masters warranty.
Fits On:
1994-2001 Acura Integra
1.8L VTEC non-V Type R (High Rev) 4 Cylinder Engine
About this Manufacturer:
Clutch Masters makes a variety of clutch assemblies. The FX100 clutch set assembly is designed to provide extended life and superior holding power for cars with moderate power upgrades and/or for more enthusiastic driving in abusive conditions. The FX200 is for a more modified engine, and so on up the line, with the highest grades clutches FX600 and FX700 being for race applications only.

Historically, high performance clutches have been a compromise. While improving holding or clamping pressure, manufacturers nearly always increase pedal pressure to an uncomfortable point, especially for stop-and-go traffic. Today, thanks to Clutch Masters, increased holding pressure does not necessarily mean increased pedal pressure and the problems that can accompany it. By re-engineering the leverage or fulcrum point on the pressure plate through their Hi-Leverage technique, Clutch Masters has increased clamping power, often without changing pedal pressure.

Additionally, Clutch Masters, with over 28 years in the industry, has researched hundreds of friction materials and uses only the best materials available for each intended application. By combining the optimum clamping force with the finest friction materials - each with their own unique coefficient of friction - Clutch Masters has developed a line of clutches that provide ultimate performance in virtually any severe environment.
About this Product:
The FX200 Clutch System uses the Power Plus I Pressure Plate and a Steel Backed Kevlar disc. This clutch is designed for the street enthusiast or weekend racer. The FX200 offers similar torque holding capacity to the FX100, however, its life expectancy is increased 2-3 times with the Kevlar disc. Our Kevlar friction material is non-abrasive and doesn't score the mating surfaces. It features only slightly increased pedal pressure, significantly longer life than stock, and normal clutch feel during engagement and disengagement for the smoothest operation of any stage we offer.

This clutch offers comparable torque capacity to FX100 but provides exceptionally smooth engagement & extended life. This is due to the full-face Kevlar disc. This clutch is designed for the daily driver that desires smooth & effortless transitions. Kevlar clutch kits require a break-in period of 500-750 miles under normal driving conditions.

Kit Is For Use On/Includes:
1.8L VTEC non-V Type R (High Rev)

Foot Note: Long Life (No Road Race or Autocross)
Moderate Abuse Moderate Power Best Road Race / Autocross
Significant Break-In Required
Smooth Engagement

All Kits (Stages) come as a complete kit which includes:
• Disk pressure plate
• Throwout bearing
• Pilot bearing (when applicable)
• Alignment tool.

» SITE CENTERS



» LINKS



» POWERED BY









CURRENT VEHICLE
Acura